Wondering what are the top holiday destinations in Morocco in 2023? You came to the right place. Morocco is one of those countries that simply draws, and fascinates due to its extreme diversity. Given the variety of the top locations in Morocco, you will be completely overwhelmed in choosing a place to enjoy your holiday. 
In this article, we will share with you the best holiday destinations in Morocco. So that you get the best out of your holiday in Morocco.
1. Fes
Visit the Imperial City of Fes, the world's oldest and largest medieval city. The old city of Fes is unlike any modern metropolis you are undoubtedly accustomed to. Thus visiting it is like travelling back in time.
As soon as you go inside, an entirely different world greets you. In case you thought of exploring it on your own without a guide. It is similar to a maze where it is nearly hard not to get lost. This is why it is one of the top holiday destinations in Morocco.
You can find majestic mosques and minarets, stunning synagogues, market stalls. Thus stinky tanneries. Following a rabbit warren of labyrinthine alleys, that open out into lively squares. There are five different tours, you can take to find your way around the Medina. Each with a different color and a particular subject. Such as castles, and gardens and traditional crafts.
2. Marrakech
Marrakech is one of the top holiday destinations in Morocco, if not the best, that tourists like to explore.
Jamaa el-Fnaa is the hub of this city. It is full of life. The ideal time to visit Jemaa el Fnaa is in the evening when there are a ton of food booths. Plus performers, fortune tellers, musicians, and henna artists.
The area is an astonishing sensory overload, with enticing smells. its unusual and fascinating sights, and a cacophony. The crowded souks surrounding Jemaa el Fnaa provide a wide variety of goods. Including exotic spices, leather goods like bags and shoes, and colorful lanterns. 
The famous Koutoubia Mosque, which dates back to the 12th century and has a 230-foot-tall minaret. Further, one of the first attractions you will notice in Marrakech. It is the largest mosque in Marrakech. It is one of the main landmarks in the city. 
3. Erg Chebbi
Nothing short of stunning describes the Erg Chebbi dunes, which are located on the western edge of the immense Sahara Desert. The most breathtaking panoramic views, are created by the unending patterns of light. Which shade that are created by the wave upon wave of orange dunes, that stretch out into the distance and rise to 250 meters in height.
The greatest way to see the desert is to embark on a challenging camel trek, across the dunes and stay the night in a wild Berber tent under the blue sky.
Of course, the Sahara is more than just a place to gaze at the scenery and the stars. Travellers that reach the Sahara will encounter a variety of thrilling sports during the day, such as camel trekking, sand boarding, and quad riding over the dunes. 
4. Asilah
Seaside Asilah, which is located on Morocco's North Atlantic coast, is well-known among tourists and locals as a hot summer destination. In addition to the beautiful beaches. This city is one of the best holiday destinations in morocco, to visit due to the city walls decorated with vibrant murals.
Sincerely, Asilah is one of Morocco's must-see yet frequently disregarded gems. With its spectacular white-painted houses, stunning shoreline. Furthermore vibrant murals lining the city walls.
Asilah is extremely well-liked by Moroccan holidaymakers, making it a sure bet as a fantastic destination.
5. Ait Benhaddou
The historic Ksar, or castle, Ait Benhaddou, is located along the historical caravan route connecting the Sahara and Marrakech. Ait Benhaddou is home to numerous stunning kasbahs, some of which are still inhabited today. It is perched on a hillside next to the Ouarzazate River.
The location has been used as the backdrop for several movies, including Lawrence of Arabia and Gladiator. It has been recognized as a UNESCO World Heritage Site. Most visitors go from Marrakech to Ait Benhaddou, on a single day and return that same night. However, there are many benefits to staying a night or two here. Not the least of which is that it breaks up the 7-8-hour round-trip drive up treacherous mountain roads.
After arriving, visitors can choose between stepping stones or a bridge to cross the river. Stepping stones are significantly more enjoyable. Next, they can explore the clay mud walls of the ksours and kasbahs.
For people looking for adventure, something special, or anything off-the-grid. Ait Benhaddou is one the best holiday destinations in Morocco.
6. Dakhla
Dakhla is a tiny region of beauty located in southern Morocco, tucked away between the Atlantic and Saharan sands. It is slowly emerging as one of the popular holiday destinations in Morocco.
Dakhla may appear to be a remote location given the buildings there. However thanks to some excellent hotels, restaurants, and facilities for thrilling sports. This location is quickly becoming a favorite of both residents and visitors.
We would like to mention that Dakhla is well-known as a windy city. It attracts windsurfers and kitesurfers from all over the world to engage in these sports.
7. Meknes
Meknes should be on your best holiday destinations in Morocco list as it is a UNESCO World Heritage site. One of Morocco's four imperial capital cities, beautifully combines Islamic and European architecture. It is a striking city constructed in Spanish-Moorish architecture, encircled by tall walls with grand gateways.
It is named after the Miknasa Berber tribe, which originated in southern Tunisia and came to this area in the ninth century. Meknes, in the center of Morocco, comprises two distinct neighborhoods with very different vibes. The ancient "Medina," which contains the city's historical landmarks. The new "Ville Nouvelle." Which features large homes, contemporary vehicles, and branded takeaways.
One of the more striking tourist attractions is Bab el-Mansour gate, which is notable not just for its grandeur. But also for its original green and white zellij tiles, marble columns, and Quranic inscriptions that run up the top. It was finished in 1732 and given to the architect El- Mansour.
8. Atlas Mountains
The stunning Atlas Mountain range, which spans 2,400 kilometres from Morocco to Tunisia. Contains the Rock of Gibraltar. Trekking is common in the Atlas Mountains and can range from a stroll to a challenging climb up to Jebel Toubkal, the highest summit in North Africa.
The Middle Atlas, High Atlas, and the Anti-Atlas are all parts of the Moroccan Grand Atlas. In the High Atlas, several Berber communities still follow a very traditional way of life and can be visited by individuals who want to broaden their cultural perspectives. 
We could say that the Atlas mountains are one of the top holiday destinations in Morocco. For those people who love adventure and experiencing the Berber people's way of life.
9. Chefchaouen
The beautiful, city of Chefchaouen is tucked away in Morocco's Rif Mountains. It surrounded by breathtaking landscape, and is known as the "Blue City" for its stunning blue-painted buildings. It is one of the preferred holiday destinations in Morocco.
Its magnificent medina, a former Berber enclave, is one of the top tourist destinations in the entire nation. The city's main square, which sells both traditional Moroccan goods and tourist trinkets, is perhaps its major draw. The traditional woven carpets known as kilims can also be purchased there.
While there is more than plenty to do in Chefchaouen, there are several natural wonders nearby. Like the enchanted cascades d'Akchour, which is close to Talassemtane National Park. Visitors can see these magnificent waterfalls. Then cool off in one of the rock pools and take pictures of a limestone arch that spans the river. As the Bridge of God as it is called by locals.
10. Volubilis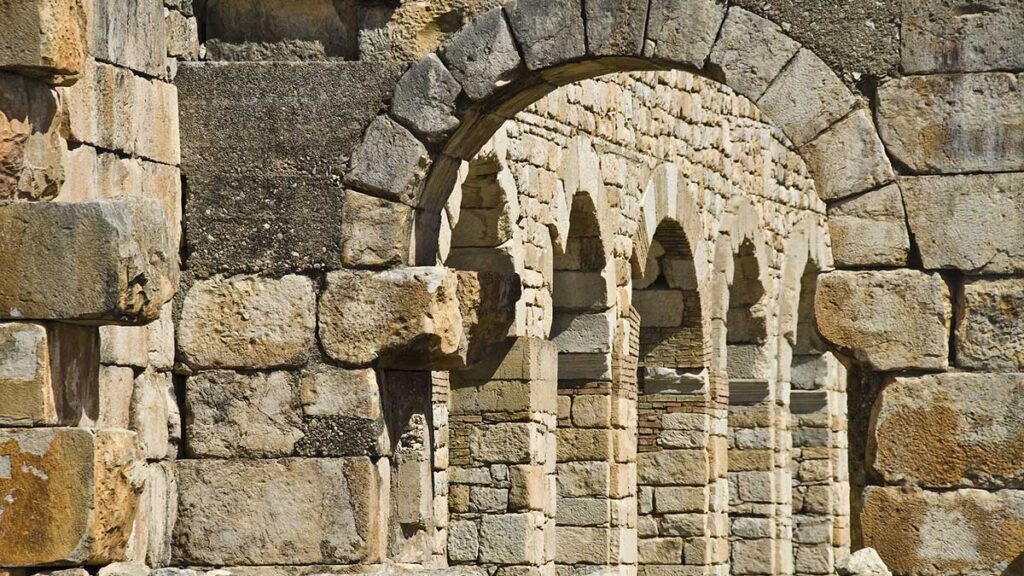 The ruins of Volubilis, which date to the third century BC, are incredibly fascinating and a must-see for anyone visiting Morocco. One of the best preserved Roman colonial towns ever unearthed, the location was listed as a UNESCO World Heritage site in 1997. Numerous ancient presses have been discovered. it indicating that Volubilis was a major producer of olive oil during its era.
Several stores have also been found here, proving that Volubilis had a thriving economic district. Two public monuments—a basilica and a temple, hat are both prominently. Displayed and fascinating to view make up the majority of the site's structures. This historical site has only been partially excavated, leaving what is left to the imagination 
Volubilis is one of the top holiday destinations in Morocco, because Once you get to this historical site. you will feel as if you had time-travelled. It is worth the visit.
11. Essaouira
Essaouira, is a charming coastal city, with a fortified medina from the 18th century. Despite having grown outside of its ancient walls, the town is still manageable on foot. You won't likely get lost because every city gate leads to the medina. In front of the medina, there is a big sandy beach. Thus lots of cafes and restaurants with outdoor terraces where you may eat alfresco.
There are numerous blue window frames, doors. Including art galleries in addition to jewellery, and other handcraft outlets. Horseback riding and windsurfing are among the activities available in Essaouira. 
Essaouira is one of the preferred holiday destinations in Morocco, For those people who are looking for some rest and leisure
12. Draa Valley
The Draa Valley is home to some of Morocco's most spectacular landscapes. Framed by the towering Atlas Mountains and dotted with palm-fringed oases. Archaeologists unearthed the Venus of Tan-Tan figurine. One of the oldest prehistoric sculptures ever discovered. In this historically rich and fascinating region of the country. There is evidence of thousands of years of living here.
Travelers will undoubtedly be interested in this area's history. Which includes cave paintings and artifacts. From the time the valley played a significant role in the trading of gold, salt, and spices. Many hiking trails are accessible by mountain bike in the Draa Valley. You may fully enjoy everything it has to offer. Alternatively, a 4×4 vehicle can be used to comfortably tour the area.
13. Taghzoute
For people who like surfing, Thaghzoute should be on the main list of the top holiday destinations in Morocco.
Taghazout, a coastal town, has developed considerably since it was a peaceful fishing community. Attracting surfers from all over the world, in search of some decent wave action. This beachfront city has now become Morocco's top surfing destination.
The predominant culture is one of surfing. Thus the atmosphere is as laid-back as it gets, and the primary pastimes include sitting on the beach. Lounging in a hammock, or lounging by the pool when you're not riding waves. There are many yoga courses available for folks,who have exhausted themselves surfing. with a focus on easing tight muscles.